Building a Strong RCM Process in Turbulent Times
Even among rising costs, shrinking margins and increasing labor shortages, achieving a strong RCM engine is still attainable. In our latest report – 2023 Revenue IntelligenceTM Data and Insights – we demonstrate how key trends within the healthcare system can both challenge and benefit your RCM goals.
Inside, you'll find rich, data-backed insights specifically geared toward improving – and mastering – the RCM process.
In this report, you'll learn:
How automated workflows can improve patient experiences and operational efficiencies
How looking more closely at the base language in contracts can provide better protections
How a third-party vendor with global footprint can help move claims up the escalation chain more quickly for a smoother billing experience
An intelligent revenue cycle is not linear—it is interconnected and iterative to address the entire patient journey and drive best outcomes.
Expert Profile
Chris Hartemayer
EVP, Patient Operations and Commercial Solutions at R1 RCM – Grand Rapids, Michigan
---
Chris is an experienced finance, RCM and digital leader who has significant experience with forecasting and analyzing revenue trends for several of the nation's top healthcare providers. He currently leads R1's patient operations and commercial solutions teams and has more than 14 years' experience in patient operations, performance management, digital and analytics, and more.
Education: B.B.A. Finance & Marketing, University of Michigan
Claims Payable Days Increase Nearly 8% Across Top Commercial Payers Since 2019
From 2019 to 2022, R1 and Cloudmed observed national commercial payers delaying claim adjudication and appeal reviews, especially compared to pre-pandemic levels. There was a steady increase in days claims payable by nearly 8% during that time.
"Payers are not immune to the same staffing challenges that providers face. Coupling with the fact that there was a moratorium on authorization and Level of Care denials during the pandemic, when you release that moratorium, more claims are going to hit the algorithm needing a human review," Hartemayer explains.
With lagging claims adjudication processes and increasing AR days, it's important to choose a partner with a global footprint to help payers more proactively follow-up on delayed or denied claims to get ahead of these delays. This will help reduce AR days and capture fuller, expedited payments.
Expert Profile
Brian Wiley
VP, Client Strategy and Analytics at R1 RCM – Glen Allen, Virginia
---
An established senior leader, Brian has extensive experience at the intersection of financial services, healthcare and technology. Brian and his team help hospitals and health systems deliver an optimal patient experience while defining collections strategies that maximize revenue.
Education: B.A. Business Administration, Roanoke College
60% of Bad Debt Originates from Insured Patients
Increased medical costs have made collecting revenue more difficult. In a major shift in 2022, most (60%) of hospitals' bad debt originated from insured patients.
Driven in part by high-deductible health plans, hospitals can take action against this trend by changing how they interact with patients, including simpler payment interfaces, improved education and customer service, and supportive payment plan options.
"Each consumer is in a different financial situation and health systems need to be able to scale how they provide solutions to those patients to get an acceptable outcome that's best for the patient's financial and clinical health," Wiley said.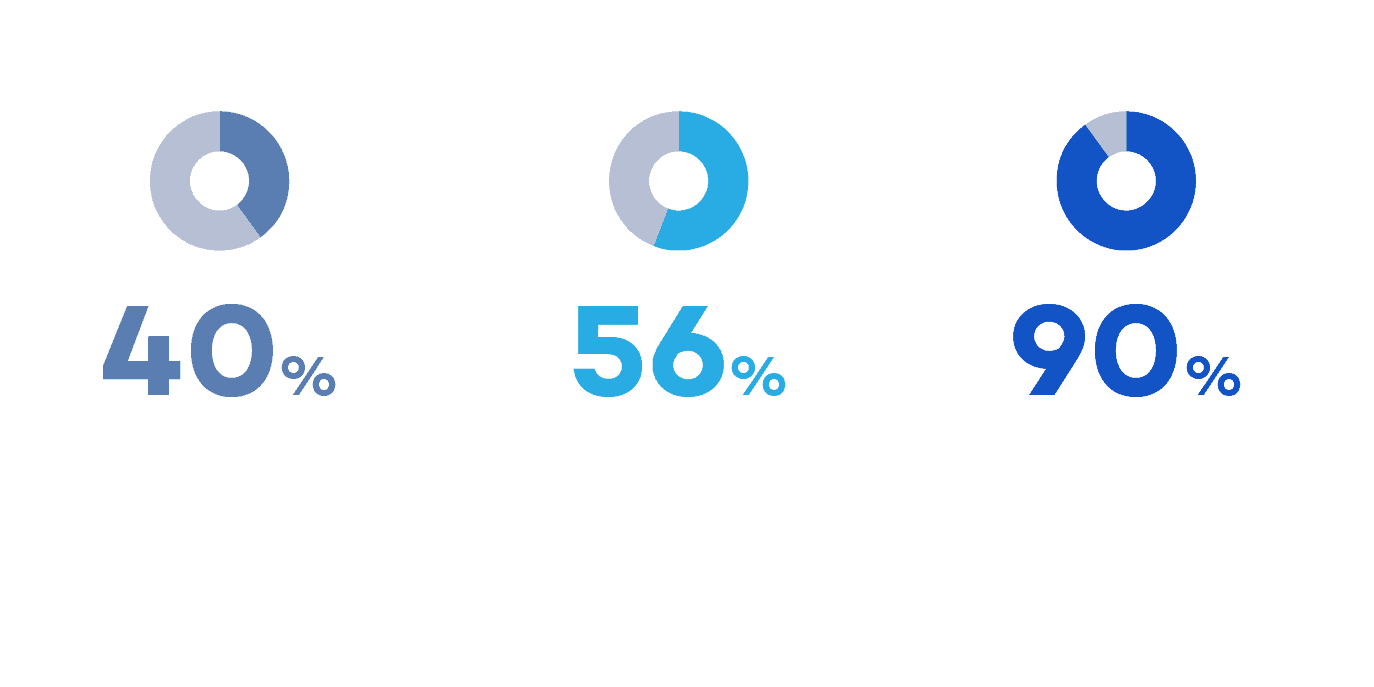 Want to learn more?
A strong RCM process is right at your fingertips. Learn how R1 and Cloudmed transform the revenue cycle for an enhanced patient experience and positive financial outcomes.